Startmon
Startmon is the perfect way to start your journey through the web. Each day it presents you a stunning picture. Take quick notes and always see an interesting news feed.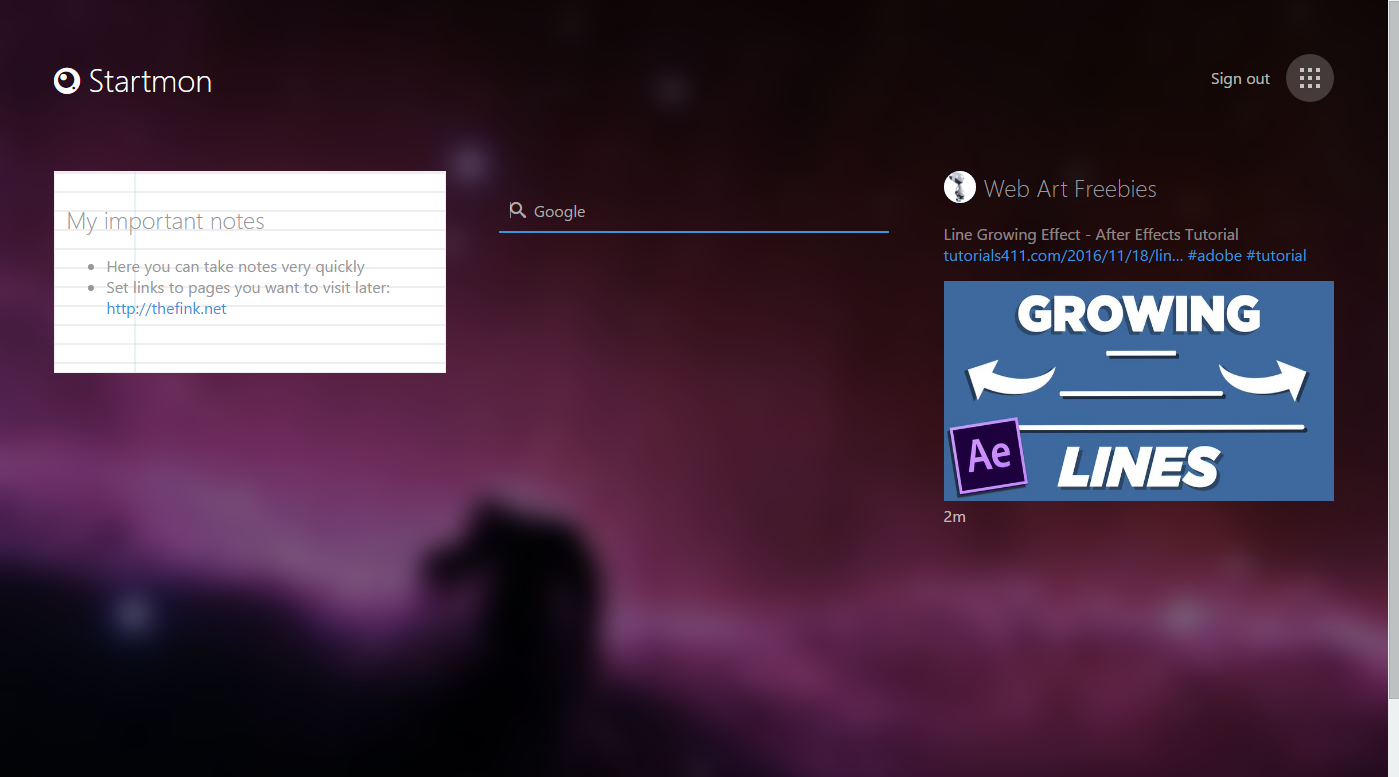 The history of Startmon
Some years ago, I didn't have many skills in writing programs,
I started the first version of Startmon.
The first name of it was "LGK Start".
In most browsers Google Search was set as the start page by default.
But I found the Google page some kind of boring.
So I started to create my own "personal Google".
First it didn't have many features.
Only a search form which brought you to the Google results page
and a handful of links that I found useful.
But with the years I added more and more features.
This helped me a lot in getting better in HTML, CSS and JavaScript.
When I started to add dynamic contents and allowed users to
customize Startmon by their self, I also archieved skills
in PHP and MySQL.